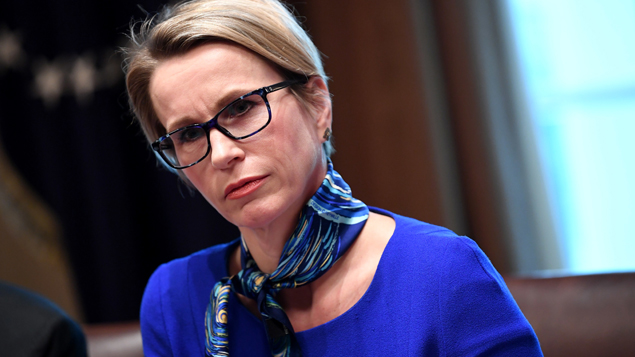 Emma Walmsley, CEO of FTSE100 firm GlaxoSmithKline Kevin Dietsch/DPA/PA Images
More than a third of board members across the UK's 350 biggest organisations are women, but 18 'one-and-done' boards still remain in the FTSE 250.
Although the FTSE 350 as a whole has met its target for improving female board representation by the end of 2020, which was set by the Hampton-Alexander review four years ago, the government and business bodies were still concerned that businesses were not doing enough to improve gender parity.
Forty-one per cent of FTSE 350 companies had still not reached 33% female board-level representation, and one all-male board remained.
More than 100 companies had failed to meet the diversity target and have been urged by business secretary Alok Sharma to ensure the thr...
Read More